Web Developers Etc was founded to help people get started with their online business. We noticed that a lot of people didn't have time to update their websites or didn't update their WordPress site often, leaving them vulnerable to potential security issues.
So we decided to offer affordable web maintenance services to take care of the technical side of maintaining a website so that business owners could focus on running their business instead of the technical details of managing their website. Some features we offer include:
Regular website backups
Security monitoring and malware scans
24/7 Uptime monitoring
WordPress and plugin updates
Click here to view more features and pricing options
Let us take care of all the technical hassles of website maintenance so that you can focus on your business!
Founder – Brian Lang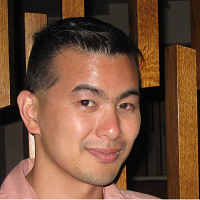 Brian Lang is the founder of Web Developers Etc. He ran an e-commerce business for over a decade selling party favors online and also runs Small Business Ideas Blog. As an experienced online entrepreneur, he knows that keeping a website update and well optimized is critical to your business's online presence.
---
We also offer other services like web development, graphic design and hosting. Feel free to contact us for more details.